2015-2016 INAUGURAL SEASON: IDENTITY
The BACCHAE
Staged with a large Greek chorus and half masks, Euripides' most poetically beautiful, as well as thematically difficult, plays is given a fresh translation that retains the lyrical grace of the work while making its classic argument for moderation over pure reason or pure sensuality accessible to modern audiences. The Bacchae is a religious ecstasy full of sensuality, faith and argument that comes to life in Saltbox Theatre Collective's first production. Translated by Chicago's Dr. Nicholas Rudall (Court Theatre, University of Chicago), The Bacchae centers around the conflict between God Dionysis and King Pentheus of Thebes.
Talking With...
Jane Martin's Talking With... is a series of women's monologues tackling many different aspects of the complex female psyche. The play is composed of eleven ten-minute monologues, each featuring a different woman who talks about her life. The play includes the pieces, "Minutes," "Scraps," "Clear Glass Marbles" "Audition," "Rodeo," "Twirler," "Lamps," "Handler," "Dragons," "French Fries," and "Marks." The play deals with the personal ordeals of each of the female characters. Many of them are very touching; a few are even intensely emotional. However, there is also the very comical. Even the funny ones, however, have an underlying depth to them that gives a sensitive insight into each of the characters involved. The ladies cover a wide spectrum of life and age in the most theatrical and touching of ways.
THE COMEDY
OF ERRORS
Masks, 90 minutes, & An All-Female Cast: The Comedy of Errors is one of William Shakespeare's early plays. It is his shortest and one of his most farcical comedies, with a major part of the humour coming from slapstick and mistaken identity, in addition to puns and word play. The Comedy of Errors is one of only two of Shakespeare's plays to observe the Unity of Time. It has been adapted for opera, stage, screen and musical theatre.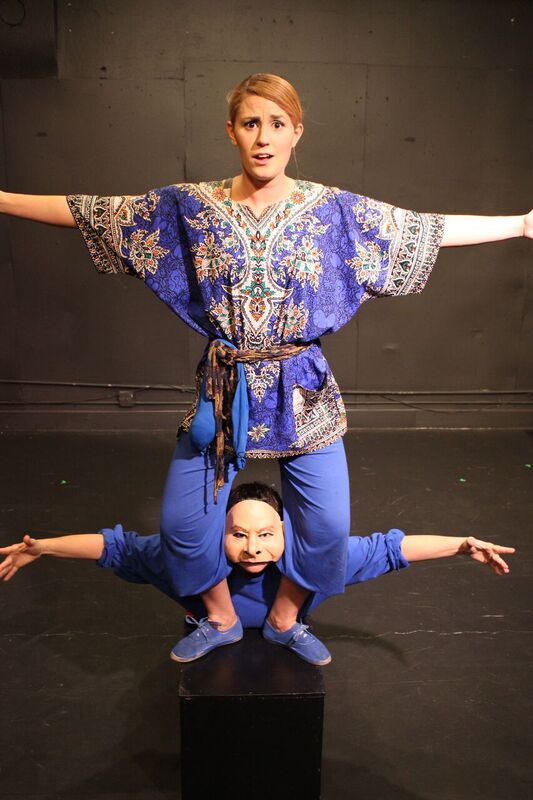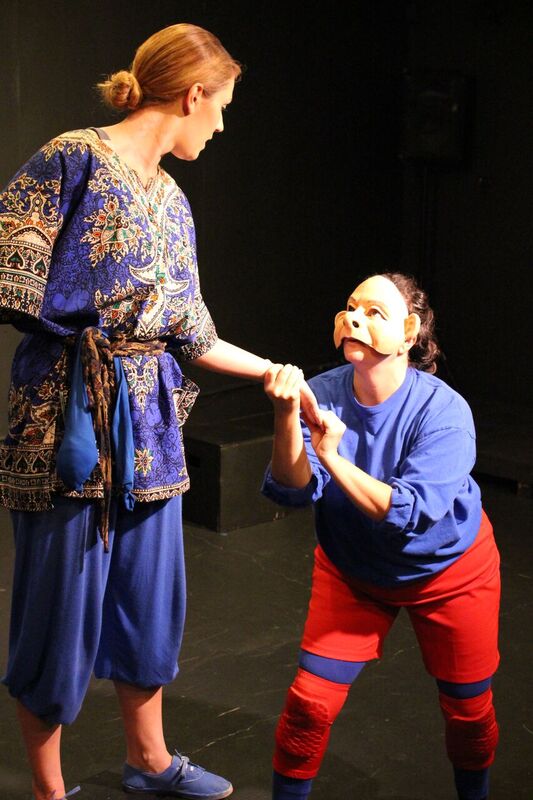 Almost, Maine
On a cold, moonless night in the middle of winter, all is not quite what it seems in the remote, mythical town of Almost, Maine. As the northern lights hover in the star-filled sky above, Almost's residents find themselves falling in and out of love in unexpected and often hilarious ways. Keens are bruised. Hearts are broken. But bruises heal, and hearts mend - almost - in this delightful midwinter night's dream.
2017-2018 Season: Nightmares
In the
Soundless Awe
July 30, 1945. The U.S.S. Indianapolis is hit by two Japanese torpedoes, killing three-hundred sailors in the initial blast and leaving nine-hundred men to drift helplessly in the Pacific Ocean. The survivors are discovered almost five days later. When rescue ships and planes finally arrive, they witness hundreds of large shadows lurking around small groups of broken men drifting aimlessly in the current. Only three-hundred and twenty-one sailors are pulled from the blood-filled water.
IN THE SOUNDLESS AWE takes place twenty-two years later, finding Charles Butler McVay III, the wrongly court-martialed and disgraced Captain of the U.S.S. Indianapolis, in his haunting final moments. This Midwest Premiere features famed actor and film star Jason Narvy as Capt. Charles McVay.
4:48 PSYCHOSIS
Directed by Brian Fruits, this 85-minute play explores the limits of a woman's mind as she battles depression. 4.48 Psychosis may shock and offend you at times, but its stark poetry, evocative imagery, and message will linger long after.

4.48 Psychosis is the fifth and final play written by the late Sarah Kane. The first production of 4:48 Psychosis was performed under the direction of James Macdonald at the Royal Court Theatre shortly after the English playwright's untimely death in 1999. The play itself is very minimalist; it lacks specific characters, setting, and is composed of abstract dialogue. Instilling much of her own struggles with clinical depression, Kane composed a fragmented work of poetry that stretches across twenty-four sections in an 85-minute time slot.

The Pirates of Penzance
Gilbert & Sullivan's comic opera is packed full of sentimental pirates, blundering policemen, head strong maidens, absurd adventures, and improbable paradoxes!
Frederic, a pirate's apprentice, falls head-over-heels in love with Mabel, the daughter of Major-General Stanley. Frederic is due to be released from his pirate apprenticeship on his 21st birthday, but there's a snag! Born on February 29th of leap year means that he is technically still a youngster. Although very much in love, his dedication is unshakeable. Can he find a way to live happily-ever-after with Mabel? Or will he stay with his pirate pals and follow his sense of duty?
BOY GETS GIRL
An examination of the world as a stalker's victim, Boy Gets Girl is a haunting, thought-provoking, drama meant to shake viewers to their core.
Theresa, a hardworking magazine journalist, falls into a sinister game of cat-and-mouse after she goes on a blind date with the unassuming Tony. What seems harmless and trivial at first evolves into an obsession, and Theresa can feel Tony closing in on every aspect of her life. Paranoia, frustration, and the crippling fear of imminent peril clings to Theresa's coattails as she must navigate through the former shell of her once well-controlled existence. Ripe with themes of sexism and self-examination, Boy Gets Girl challenges the traditional conventions of romantic pursuit.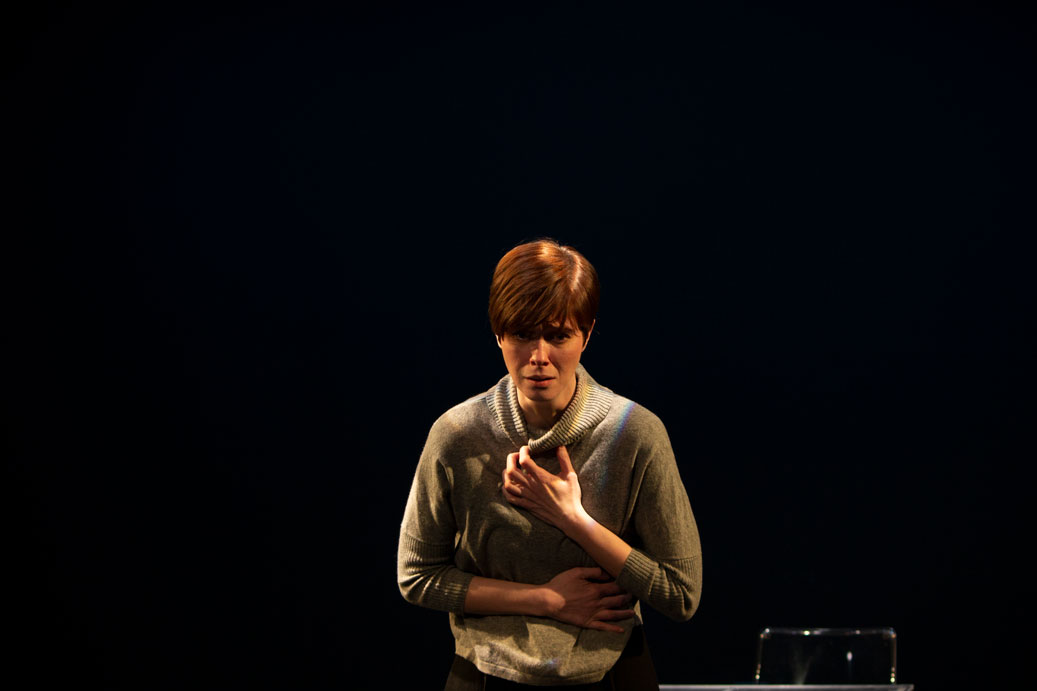 MACBETH
From the first words of the play until the very last lines, Shakespeare's shortest tragedy is also his most unrelenting examination of the dark side of humanity. Driven to bloody deeds by their lust for power and supernatural predictions, Macbeth (Mighty Morphin Power Ranger's Jason Narvy) and his Lady (Stephanie Stroud) fight to hold on to their ill-gotten throne, their sanity, and each other by any means necessary.